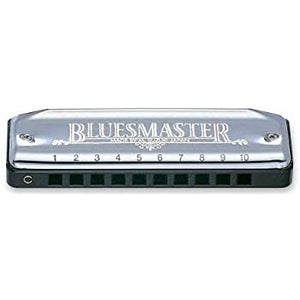 *Deal Of The Day* Suzuki Bluesmaster MR-250 Key of G. Includes Free USA Shipping
It's The Best of Both Worlds

Another affordable great harp from Suzuki. Combining the affordability of our popular Folkmaster with our world famous Promaster, the Bluesmaster is an easy to play, easy to own professional harmonica.
Stainless steel covers are durable and ergonomically designed for easy handling. Inside, Phosphor Bronze reeds and an ABS plastic comb give superb sound projection and tonal clarity. The rugged new Bluesmaster is virtually indestructible!
Look good, sound good, feel good, with the Bluesmaster by SUZUKI.
Case included
---
---
We Also Recommend