Andrew Zajac Basic Tool Kit with Grobet file. Includes Free USA Shipping
These are the tools you need to keep your harmonicas sounding great and playing well. You may also use these tools to correct factory defects to make your instruments more powerful and play more smoothly.
This kit features a high-quality Grobet file for tuning.
Includes:
Brass reed tool
Dual Reed wrench
Reed support tool with tail
18g Hockey Stick
Grobet file
Compact Reed Plate Claws™
Shim Stock
Assortment of stainless steel screws. Made of stainless steel, these are replacement screws for any popular model of diatonic harmonica.
Optional:
-Reed Replacement kit. Replace blown-out reeds like you change strings on a guitar.
_______________________
Items you will need (not included but easily found at a hardware store):
- small screwdriver
Andrew Zajac Basic Toolkit 2023 from Andrew Zajac on Vimeo.
his kit provides what you need to work on harps anywhere.
Use this kit to:
-Adjust reed shape and gap
-Fix tuning troubles without having to take apart your harp!
-Fix Reed Centering
-Replace lost screws
-Correct the most common manufacturer defect and give your harmonicas more power.
Optional:
- Replace blown reeds with the Reed Replacement kit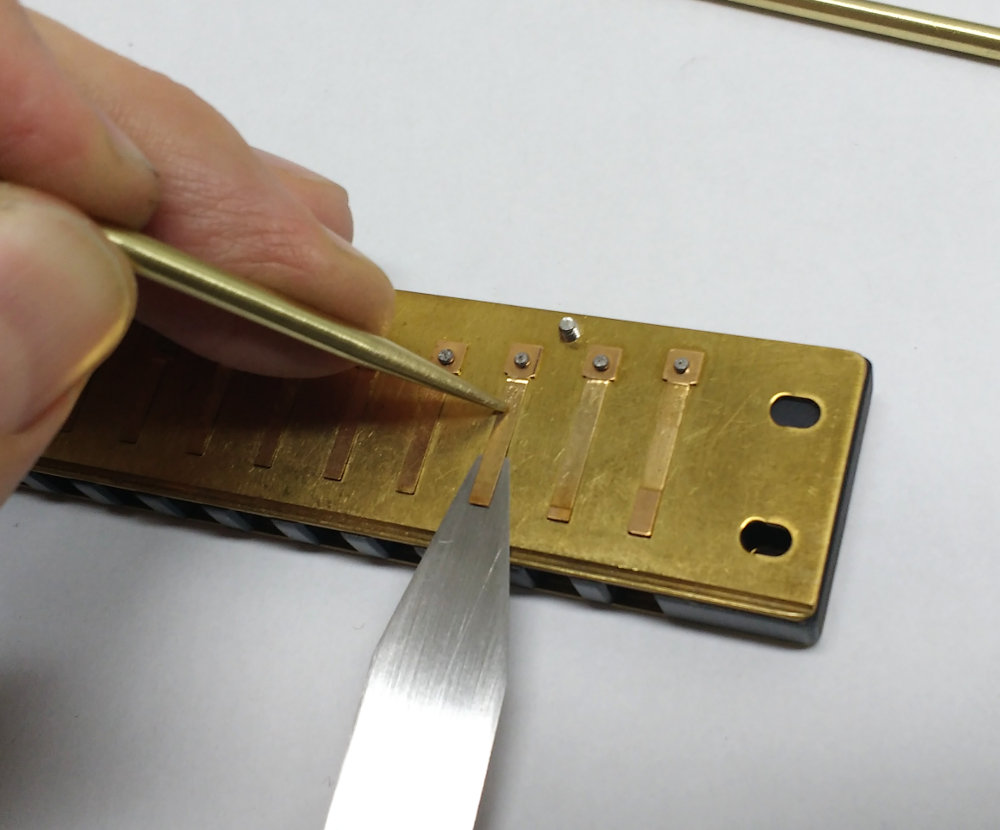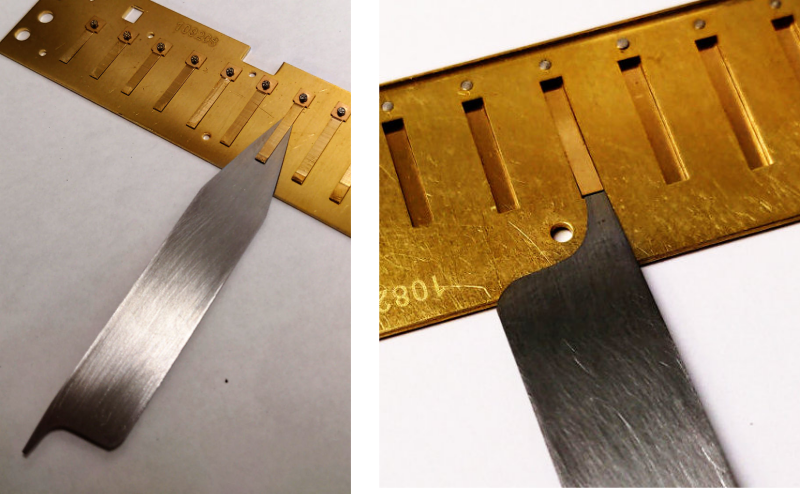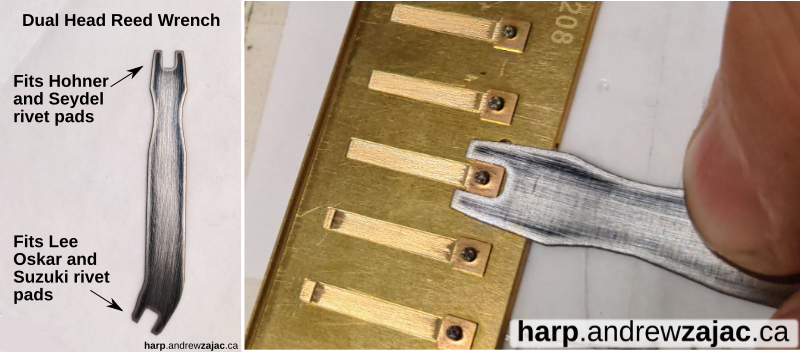 _______________________
These tools are hand-made from solid brass and tempered high-carbon steel. Use these tools on all types of reeds (including Brass, Phosphor Bronze and Stainless Steel reeds).
They are shipped promptly.
Email support is provided with the purchase of these tools. Within the first 90 days of purchase, I will answer any question about using the tools, just email me your questions.
---
---
We Also Recommend