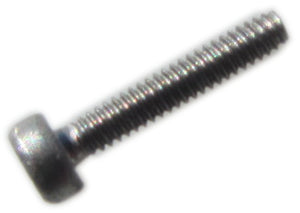 Reed Plate Screw M1.6 (25 Pieces) diatonic includes Free USA shipping
Our Pricing Includes Free USA Shipping!
Harmonica screws for Hohner, Seydel, and Lee Oskar M1.6 10 mm screw
(25 Pieces)
Screws (25pcs.) for fixing the reedplates of -- as used in Hohner Crossover, Golden Melody, MS series and Seydel harmonicas. These are also used in the new line of Special 20 and Rocket harmonicas from Hohner.
High-quality screws for any brand of harmonica. These screws are made from A2 Stainless Steel (304) and feature a Phillips head for easy use with commonly available tools.
These screws can self-tap factory-new reed plates
---
---
We Also Recommend