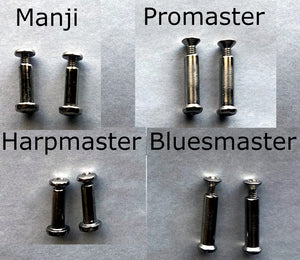 Suzuki Cover Plate Screws Diatonic 2pc/one set. Free USA Shipping
Suzuki Diatonic Cover Plate Screws. One set works for one harp.
Promaster style will fit Promaster, Promaster Valved, Olive, Firebreath, and Hammond
Manji style will only fit Manji
Bluesmaster style will only fit Bluesmaster
Harpmaster style will only fit Harpmaster
If you only order screws, we will send in an envelope. No tracking will be provided.
---
---
We Also Recommend