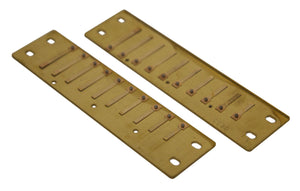 Hohner Marine Band Deluxe Reed Plates RP-2005, RP2005. (screws not included) free USA shipping
These reed plates are for the Marine Band Deluxe. They will also fit the Crossover, Marine Band 1896, and Thunderbird.
Includes One Draw and One Blow Plate
Screws not included. You can add M1.6 screws to your order via the drop down menu above.
---
---
We Also Recommend