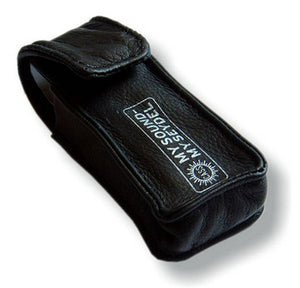 SEYDEL Leather beltbag for Blues models Belt Bag
Have you watched one of these before?
Many harmonica players regularly turn their backs to the audience at the end of a piece while compulsively rooting around inside their harmonica cases to find the right harmonica for the next number. This small piece of handcraftmanship will prevent you from appearing to be rude to your audience at a time when you should be facing them and appreciating their applause.
Following features:
Long life and maintenence free - has easy opening fastener with magnetic clip Clever construction
allows safe one-hand access to the instrument ... you can stay in eye contact with your audience.
Real leather
Buy one for every harmonica you use!! A product developed from countless years of live-performing experience.
Fits for all Blues harmonica models
harmonica not included
---
---
We Also Recommend